Not just a team, but a family coming together to initiate positive change. The Gillespie Group calls this "The GG Way."
How did the partnership with STELLAR Broadband, formerly known as Spartan Net, come to be?
Around 2014, Spartan Net reached out to Gillespie Group when we were constructing our new apartment buildings Midtown in East Lansing and Marketplace in downtown Lansing. They presented us with high-quality, high-speed internet, which we knew would be vital for our residents. We brought them in for those developments and have since worked with STELLAR for all our Lansing-area residential buildings. Give us a little background on how the Gillespie Group got started. When and how did the company start?
Gillespie Group was originally founded in 1994 as Gillespie Development. Patrick Gillespie, the owner and founder of Gillespie Group started with single homes in and around his hometown, Lansing, MI. When he saw success with single homes, he began moving quickly to developing suburban apartment buildings using the same format for each community in cities across mid-Michigan. The apartments were highly sought after in those areas. In 2004, a mentor challenged Pat to see the downtown Lansing area and its potential. It had a brand new minor league baseball stadium and the surrounding area had an opportunity to be developed and match the energy the new Stadium brought. Gillespie Group started with a smaller community on the outskirts of downtown Lansing. When that filled up quickly, the potential was obvious and the building in around the now Jackson Field began!
Gillespie Group has since built a portfolio boasting in excess of 1,800 residential rental units in addition to over 675,000 square feet of commercial/retail space. Infusing energy through creative real estate solutions, we have created innovative communities in the Michigan market for over 25 years. We continually reinvent our methods while keeping experience based living options as our focus to better meet the needs of our residents and commercial businesses.
With a strong focus over the past several years on creating experience-based living in the Stadium District of downtown Lansing, we respond to today's pursuit of 'live, work, play' destinations by providing mixed-use developments that promote 'smart growth'. Characteristics such as walkability, interconnectivity, efficiency and diversity of open space are quickly becoming the traits of our signature development style.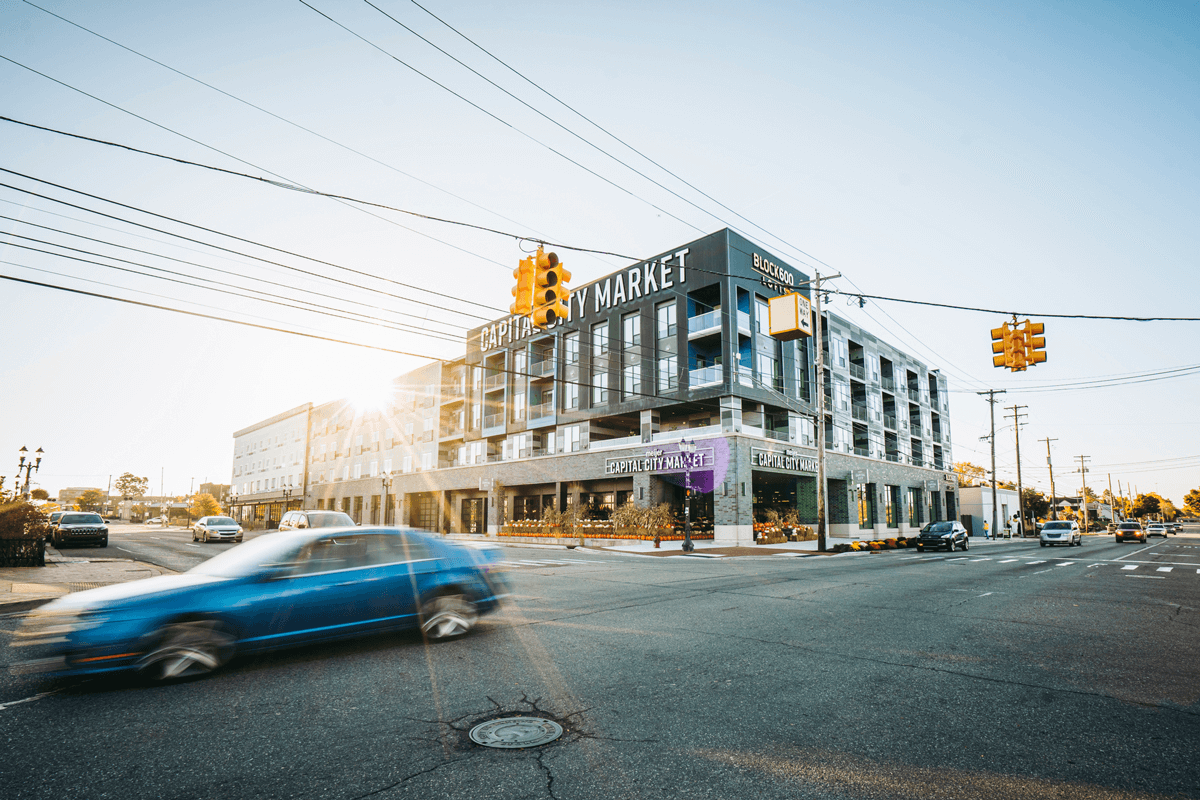 What markets and areas do you serve?
Gillespie Group serves both residential, commercial, and development uses all across Michigan, including: Downtown Lansing and the Greater Lansing area, Muskegon, Jackson, Ionia, Charlotte, and Portland.
What are the mission and values of the Gillespie Group?
Gillespie Group specializes in creative urban development, revitalizing communities, and pursuing excellence in all that we do. With an eye to the future, our team takes creative risks, visualizing energetic spaces that breathe new life into city neighborhoods. Bold, innovative designs and a transformative vision for a better Michigan are at the heart of each effort. We believe that with a strong commitment to positive growth and change, we can contribute to a rejuvenated Michigan, a place where groundbreaking new ideas are realized and people are motivated to invest in their communities. We do this through creative real estate solutions for residential, commercial, and new development initiatives.
Gillespie Group is not just a team, but a family coming together to initiate positive change. We call it "The GG Way." We strive to live out our core values throughout our entire organization — in every interaction, every project, every development, and every communication.
GG Core Values
Positive Team Players
Creative Solution Oriented
Industrious
Knowledgeable
Trustworthy
Describe the growth of the Gillespie Group since its start and how the company has evolved over the years.
Gillespie Group started with our president Pat Gillespie managing individual houses. From there, Gillespie Group grew to develop small suburban communities, with similar designs used throughout the state. Then, commercial properties were added to the portfolio, followed by upscale residential developments in downtown Lansing. This led to the creation of the Stadium District in Downtown Lansing, and has set up Gillespie Group's current trend-forward development mission.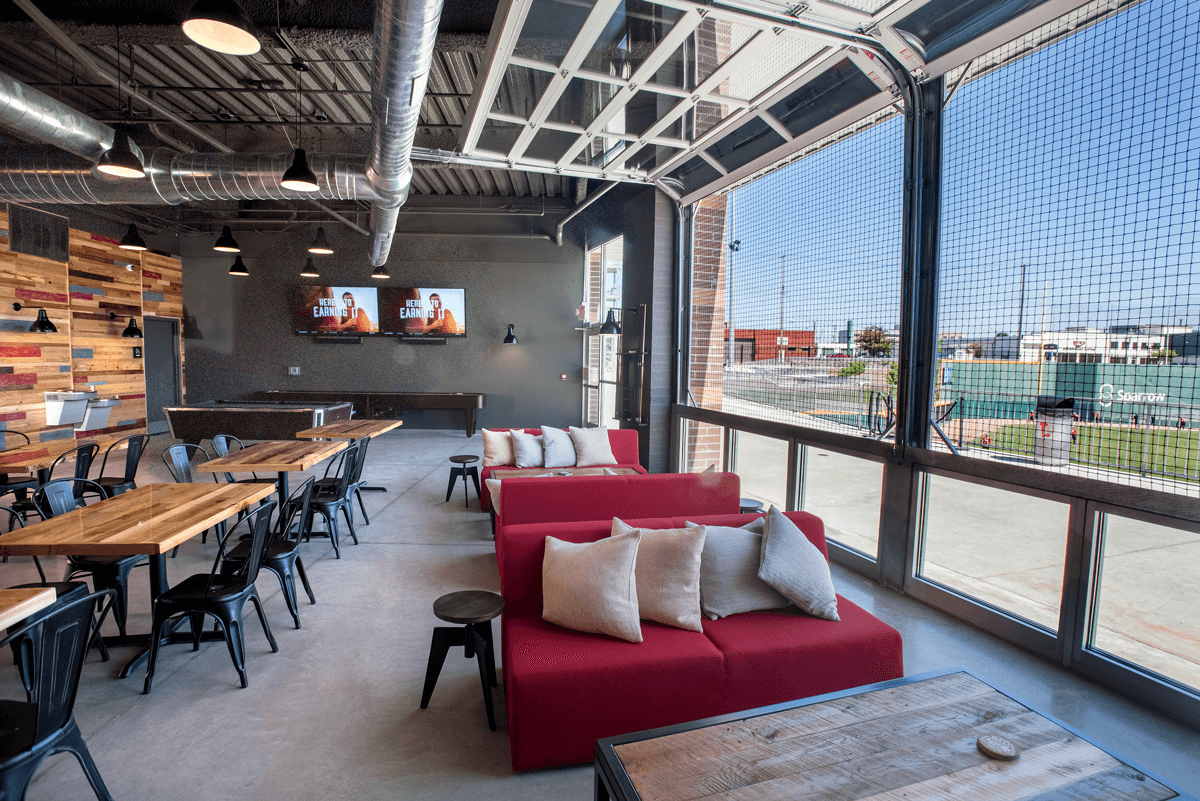 What are the benefits that have come from the partnership with STELLAR?
"STELLAR works with numerous multi-family companies, and they have a good system for communicating services to new customers, which is important to us at Gillespie Group. We have always had great experiences with STELLAR's service, maintenance, and initiative on new and existing projects, and look forward to continuing our relationship with STELLAR," said Pat Gillespie, President of Gillespie Group.

From STELLAR's perspective on the partnership, Richard Laing, co-founder and president of STELLAR Broadband said, "I believe the foundation of STELLAR's partnership with Gillespie Group was built on and continues most in part to our shared values of putting others first, serving others first, and supporting good people doing good things together. We are fortunate to be able to work with Gillespie Group, their properties, and their residents."